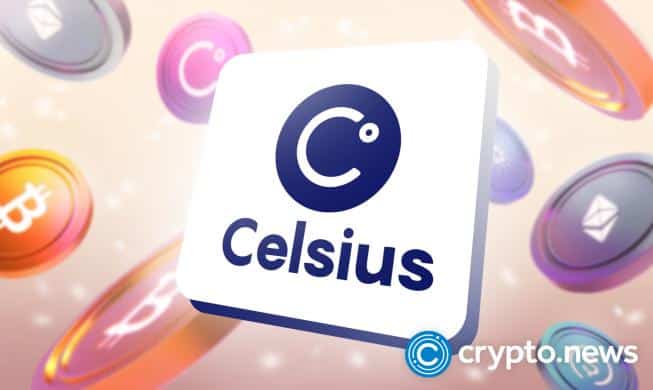 The Celsius saga may have taken a back seat due to the recent collapse of major crypto exchange FTX. But former Celsius CEO Alex Mashinsky is dragging himself back into the limelight with pronouncements suggesting that Celsius and UCC lawyers sue FTX to help cover the gaping hole in Celsius Network's books.
Mashinsky worried about money spent on lawyers
In a recent Twitter Space recording, Mashinsky was warming up to getting Celsius' battery of lawyers to team up with their Unsecured Creditors Committee (UCC) counterparts and sue the collapsed crypto exchange.
Mashinsky believed that with as much as $30 million of Celsius' limited funds already spent on lawyers, they needed to take appropriate action to help recoup some of it.
"I love this idea of getting FTX to pay for the hole. Since the lawyers have already spent 20 to 30 million dollars of our money, let's make sure they actually focus on this instead of all of the BS they're working on," Mashinsky said.
It's no surprise that Mashinsky is getting agitated about the money Celsius has spent on lawyers. According to recent court filings, the now-bankrupt crypto lender paid its lawyers Kirkland and Ellis more than $5.6 million in legal fees in August alone. A month earlier, there had been reports that Celsius had paid the same lawyers $2.6 million plus an additional $750K to another firm, Akin and Gump.
These revelations caused great consternation in social media circles, with many Celsians questioning the wisdom of the cash-strapped crypto lender spending so much on legal fees with little indication of whether its creditors will ever get their money back.
Critics call idea a waste of creditors' money
However, Mashinsky's idea has faced criticism, particularly from Bank to the Future founder Simon Dixon. Dixon, a longtime critic of Mashinsky, described suing FTX as "a waste of creditors' money." He instead suggested that suing Mashinsky would be more valuable for Celsius creditors. Others have also accused Mashinsky of using the FTX issue to deflect from his own culpability in Celsius Network's demise. The former Celsius CEO has been accused of extracting significant wealth from bankrupt company's estate.
Celsius exposure to FTX amounts to $14.3 million
In a November 11 tweet, Celsius confirmed its exposure to FTX and its sister hedge fund, Alameda Research. In the tweet, Celsius stated it had about 3.5 million Serum tokens (SRM) valued at $1.3 million, locked on FTX, and had extended a $13 million loan to Alameda, which, according to the crypto lender, was undercollateralized by FTT tokens.
FTX considered buying Celsius after the crypto lender froze withdrawals in June, but canceled the deal after learning about the company's finances. Ironically, FTX suffered the same fate when Binance reversed its own plans to save the exchange after seeing the extent of its losses.
FTX had also considered bidding on Celsius' assets, which were auctioned off in August. The auction has been postponed until December, and no winner has been named.
This article first appeared at crypto.news