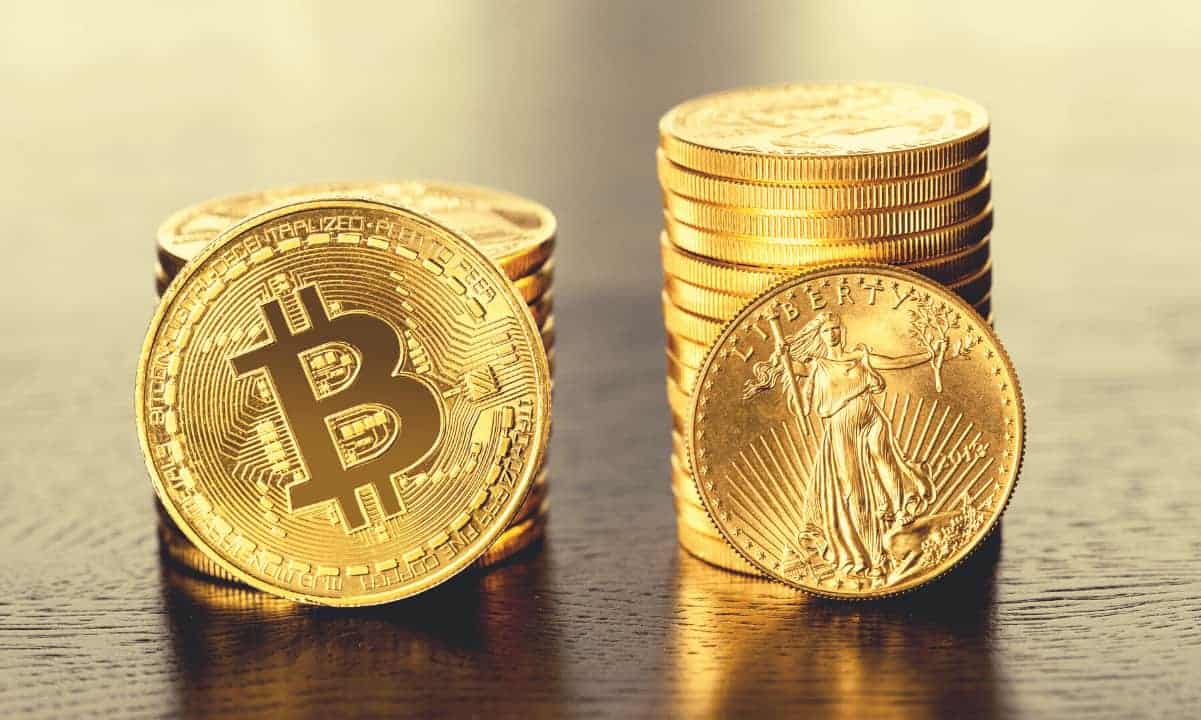 Should bitcoin start resembling more the price performance as well as the investment structure of gold, its price could skyrocket to $45,000, according to a note by JPMorgan's analysts.
However, the multinational investment bank believes there's a big catch.
Bitcoin's YTD performance has been rather impressive, as the asset entered 2023 at under $17,000 following a turbulent 2022. However, it broke above that level in the first few weeks of the new year and skyrocketed to above $30,000 in the following months.
Despite its subsequent retracement to its current level of around $27,000, BTC still trades 60% higher now than it did at the start of 2023.
JPMorgan's analysts believe the cryptocurrency could go up by another 75% soon. To do so, though, bitcoin needs to be accepted as a similar investment tool as gold, which many maxis have argued for in the past several years.
"Investors are currently holding gold for investment purposes outside of central banks to the tune of around $3 trillion, which, if paralleled with Bitcoin, presents a $45,000 price. This projection is based on the assumption that Bitcoin's value will match that of gold in private investors' portfolios, in terms of risk capital or volume," – reads the note.
The precious metal has also been on the rise since the start of the year, albeit in a more modest fashion. It entered 2023 at around $1,830/oz and jumped above $2,000 in early May. However, it has dropped to $1,950/oz since then, meaning it's around 6.2% up YTD.
JPM's strategists also outlined the upcoming 2024 halving, which could be another factor that propels a price surge for BTC.
"Historically, Bitcoin's production cost has acted as an effective minimum limit. Past halving events in 2016 and 2020 triggered an uptick in bitcoin prices that gathered momentum post the halving event."
The popular AI chatbot – ChatGPT – also gave us its thoughts on the fourth halving recently, scheduled to take place in 2024.
This article first appeared at CryptoPotato