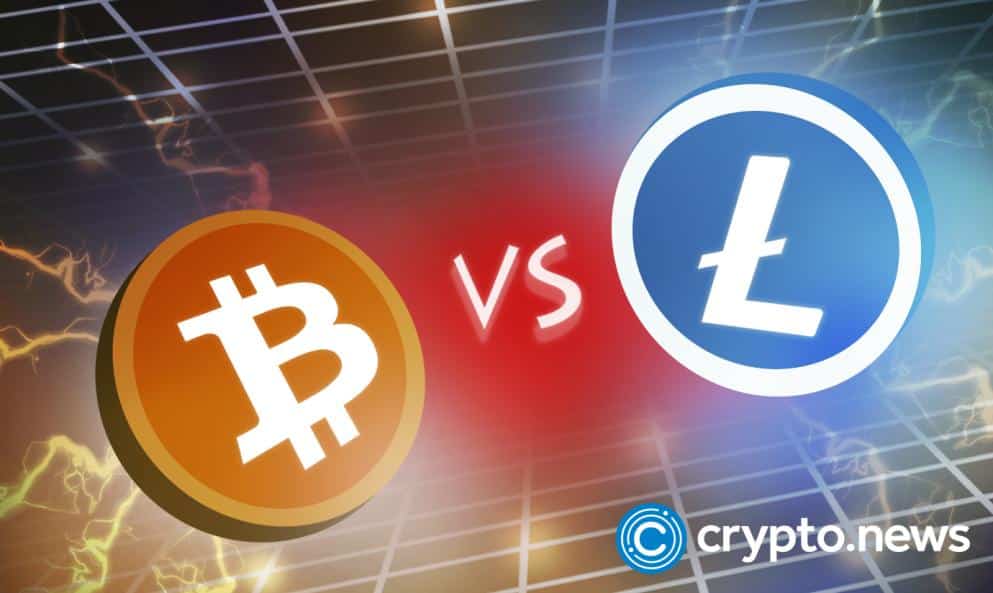 Amidst the ongoing MimbleWimble upgrade on the Litecoin network, the exchange's social media engagement has risen by 21%.
Litecoin, a popular open-source blockchain project, is currently getting attention on social media. Yesterday the platform recorded about 99.91 million daily social engagements, a record last hit over a year ago. Interestingly, the asset's surge in social engagements comes amidst its MimbleWimble upgrade.
Reporting Litecoin's new feat, social engagement platform, LunarCrush, tweeted, "Yesterday #Litecoin social engagements measured daily hit 99.91M, the highest point in over a year!". Along with the announcement, LunarCrush further noted that the recent upsurge in Litecoin's social engagements, especially when the asset appears to be staging a rally, is not something investors should overlook. LunarCrush believes it is time for the crypto community to start paying attention to Litecoin in the coming weeks, regardless of the price direction.
Litecoin's social engagements increased 132% in the past week to 246.8M. Social mentions in the past seven days have also surged by 73% to 72.85K, with a social contributor count of 298.
Litecoin's MimbleWimble upgrade
The recent surge in Litecoin's social media engagements is perhaps owing to the MimbleWimble upgrade recently rolled out on the Litecoin network. The MimbleWimble protocol is a privacy feature for the Litecoin network proposed two years ago, but it was only implemented recently.
The MimbleWimble upgrade on Litecoin came with some added features for network users. MimbleWimble is a decentralized protocol that focuses on privacy and allows users to hide transaction data by boosting confidentiality. According to market analysts, implementing this upgrade has triggered major gains in the social engagements for the Litecoin network. Social engagement is calculated by the discussions surrounding a given topic and how active these discussions are on social media platforms.
Litecoin's social engagement levels have surged by 21%, reaching the highest level in three months. While the price of LTC has declined following the recession across the market, the recent activity could signal gains to come in the future.
Other possible contributing factors
This sudden increase in social activity followed reports of Litecoin's bullish price moves. As previously reported, the asset recently overtook SHIB on the list of top crypto assets by market capitalization due to a surge in its market cap. With a market cap of $5.66B, LTC is now the 13th largest mainstream crypto asset, with SHIB relegated to 14th position, having a valuation of $4.89B. LTC also recently conquered Solana and Wrapped BTC.
Litecoin surged from a value of $61.6 on Tuesday to $81.55 overnight, marking a 31% increase in a matter of hours. Though the asset faced a quick rejection, its rally remains sustained, as it positions itself as the biggest gainer in the past week, with a 37% increase.
This article first appeared at crypto.news