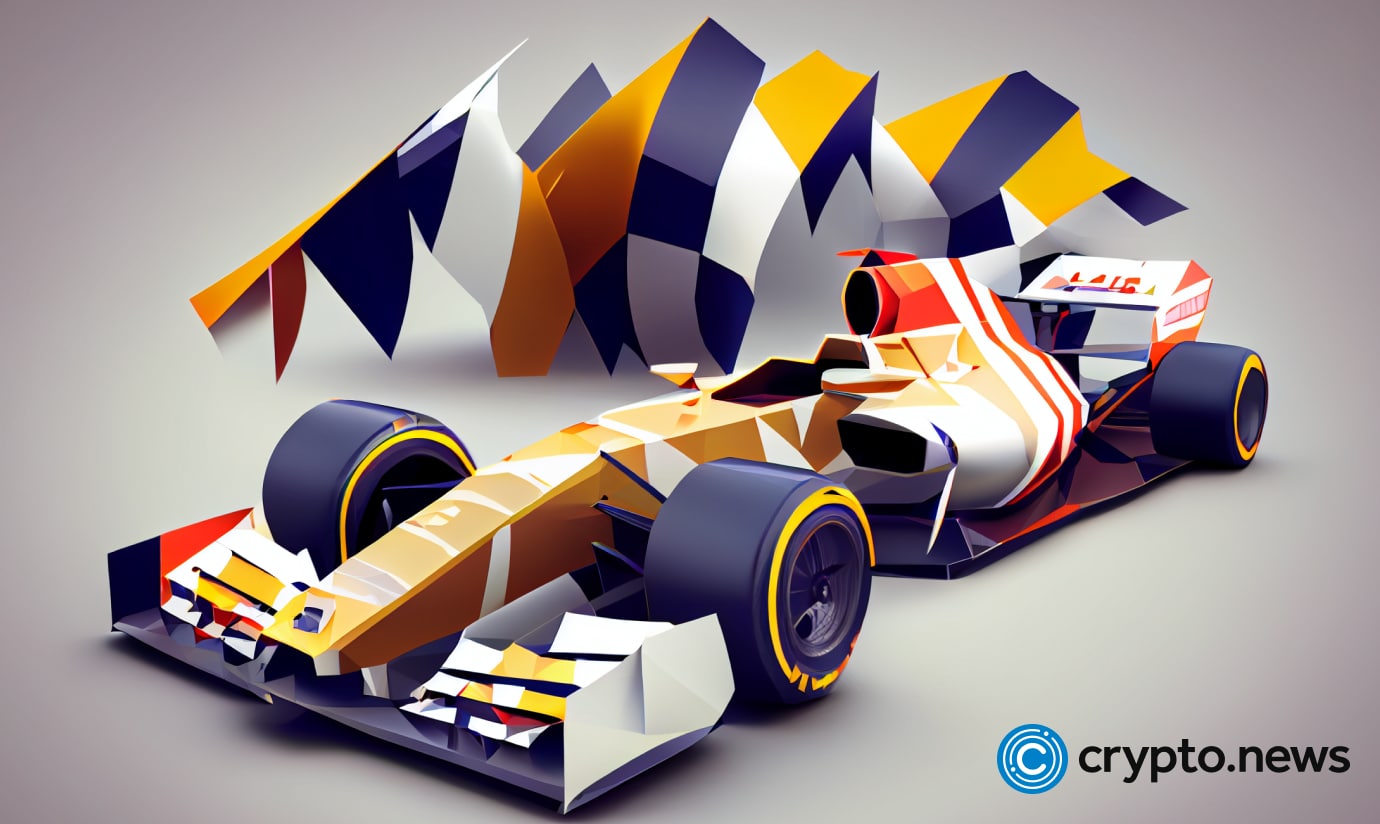 In celebration of its Formula 1 legacy, Honda Motor Co plans to distribute special edition NFTs to fans during upcoming races in Japan.
According to a recent Animoca Brands announcement, the Formula 1 Honda & Red Bull Welcome Event in Tokyo on Sept. 20, Honda will distribute limited-edition NFTs to all attendees. Fans must enter a lottery to purchase event tickets to be eligible for the exclusive digital collectibles.
Honda partnered with Animoca Brands Japan, Gryfyn, and GET Protocol to launch Honda KEY NFTs at the Japanese Grand Prix from Sept. 21-24. Fans who visit the Honda booth at the Suzuka Circuit can redeem the NFTs and other rewards.
The Honda KEY will unlock special access and perks at future Honda events and collaborations. These tokens are digital keys or passes that provide holders VIP experiences, exclusive content, and other benefits.
Gryfyn, a subsidiary of Animoca Brands focused on connecting brands to fan communities, will host the Honda KEY NFTs in its digital wallet. A crypto wallet lets users securely store digital assets like NFTs and cryptocurrencies. Gryfyn's wallet will allow fans to access their Honda NFT rewards conveniently.
GET Protocol, which recently helped the Dutch Grand Prix launch ticket-linked NFTs, will assist Honda with the NFT gifting. GET Protocol mints NFTs representing event tickets, combating scalping and fake tickets. The NFT tickets create collectible memorabilia for attendees.
As Honda's Formula 1 chapter ends, the company embraces web3 technology to honor its motorsport legacy and create lasting connections with fans.
The limited-edition NFTs will serve as digital memorabilia for those who participated in the memorable Japanese events. Web3 refers to the next evolution of internet technology built on blockchains and decentralized applications. NFTs and crypto wallets are examples of web3 innovation.
Honda's partnership builds on the relationship between Formula 1 team Red Bull Racing and the Tezos blockchain. As reported in 2021, Tezos was named the official blockchain for the Red Bull Racing Honda team to build an NFT platform for fan engagement.
Red Bull cited Tezos' energy efficiency and carbon neutrality as key factors in the decision, aligning with the racing team's environmental goals. Blockchains like Tezos use an energy-efficient consensus mechanism called proof-of-stake that does not require intensive computing power or specialized hardware for block generation.
This article first appeared at crypto.news