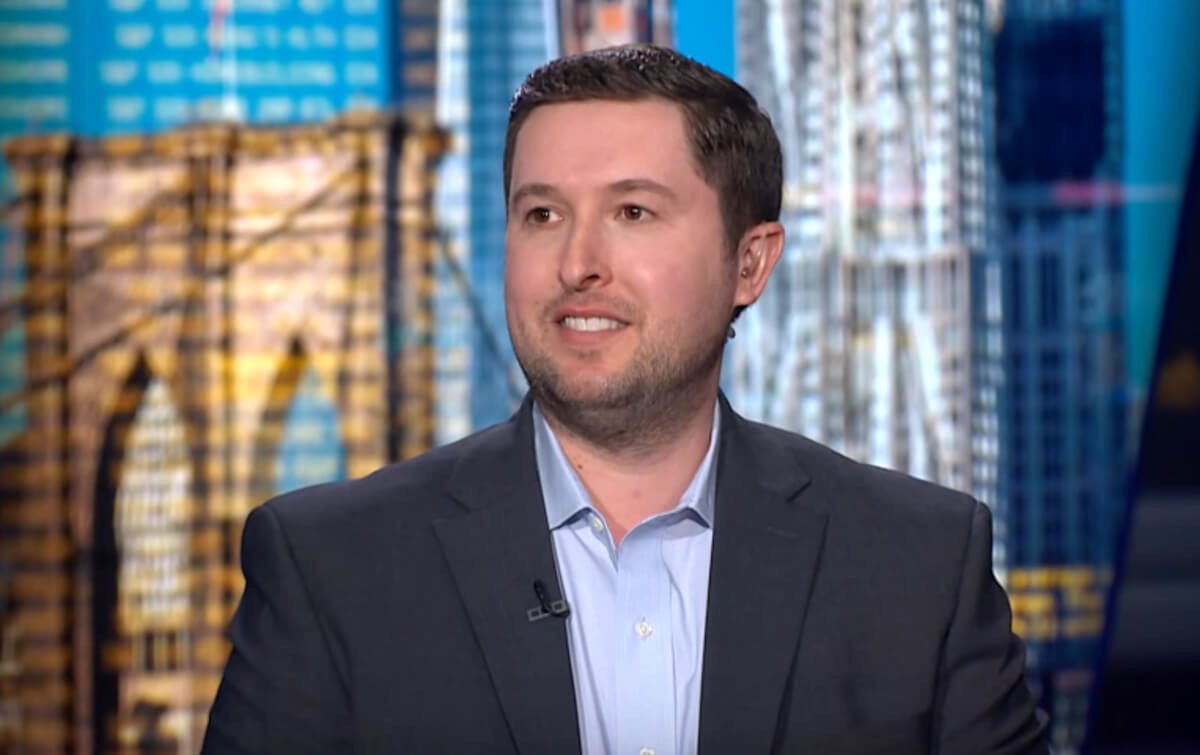 Grayscale CEO Michael Sonnenshein believes cryptocurrency has become a non-partisan issue, claiming that policymakers now acknowledge it's here to stay.
In a recent interview, Sonnenshein said the company is willing to collaborate with the US Securities and Exchange Commission (SEC) to bring about a spot Bitcoin (BTC) exchange-traded fund (ETF). 
Sonnenshein's comments came after a recent meeting with lawmakers in Washington DC. 
"Now more than ever crypto in Washington has become a non-partisan issue and that member's understanding of these issues are more important than ever and they realize crypto that crypto is here to stay," he said.
Grayscale Scores a Win Against the SEC
Last month, the US Court of Appeals for the District of Columbia Circuit ruled in favor of Grayscale, ordering the SEC to set aside its earlier rejection of Grayscale's application and reopen the review process.
The court ruled that there was no justification for the SEC to allow Bitcoin futures-based ETFs but deny spot Bitcoin ETFs.
It claimed that fraud and manipulation in the Bitcoin spot market pose a similar risk to both futures and spot products because the spot market and the CME futures market are tightly correlated. 
Therefore, the SEC's rejection of Grayscale's proposal was "arbitrary and capricious" because the agency failed to explain its different treatment of similar products, the court said.
Sonnenshein emphasized that Grayscale adheres to regulations and eagerly anticipates a constructive dialogue with the SEC.
Grayscale is among more than ten asset managers that have submitted applications for a spot Bitcoin ETF. 
Financial giants such as BlackRock, Fidelity, Invesco Galaxy, and Franklin Templeton, which collectively manage $17.7 trillion in assets, are among the applicants. 
Sonnenshein Expects More Crypto Rules as Congress Comes Back
Regarding his discussions with lawmakers, Sonnenshein said that many legislators involved in shaping recent crypto legislation will continue to build on the momentum.
"Now that Congress is coming back into session, they can re-engage on these topics and get broader member support for it."
Sonnenshein also said that the current political calendar calls for increased involvement in cryptocurrency matters.
The Grayscale CEO further noted that cryptocurrency is gaining prominence among the demographics supporting lawmakers. 
It is worth noting that politicians from both the Republican and Democratic parties have shown varying degrees of support for cryptocurrencies.
Several Republican figures, including Florida Governor Ron DeSantis, entrepreneur Vivek Ramaswamy, and Senator Tim Scott of South Carolina, have voiced their support for cryptocurrencies either through legislative initiatives or by challenging regulatory measures.
Although Democrats have been more cautious in openly supporting cryptocurrencies, there are notable backers within the party. 
Senator Kirsten Gillibrand of New York, for instance, co-sponsored a bill with Republican Senator Cynthia Lummis to establish clear-cut crypto regulations. 
Robert F. Kennedy Jr., who became the first US presidential contender to embrace cryptocurrency contributions, is another Democrat backing the nascent crypto sector. 
This article first appeared at Cryptonews