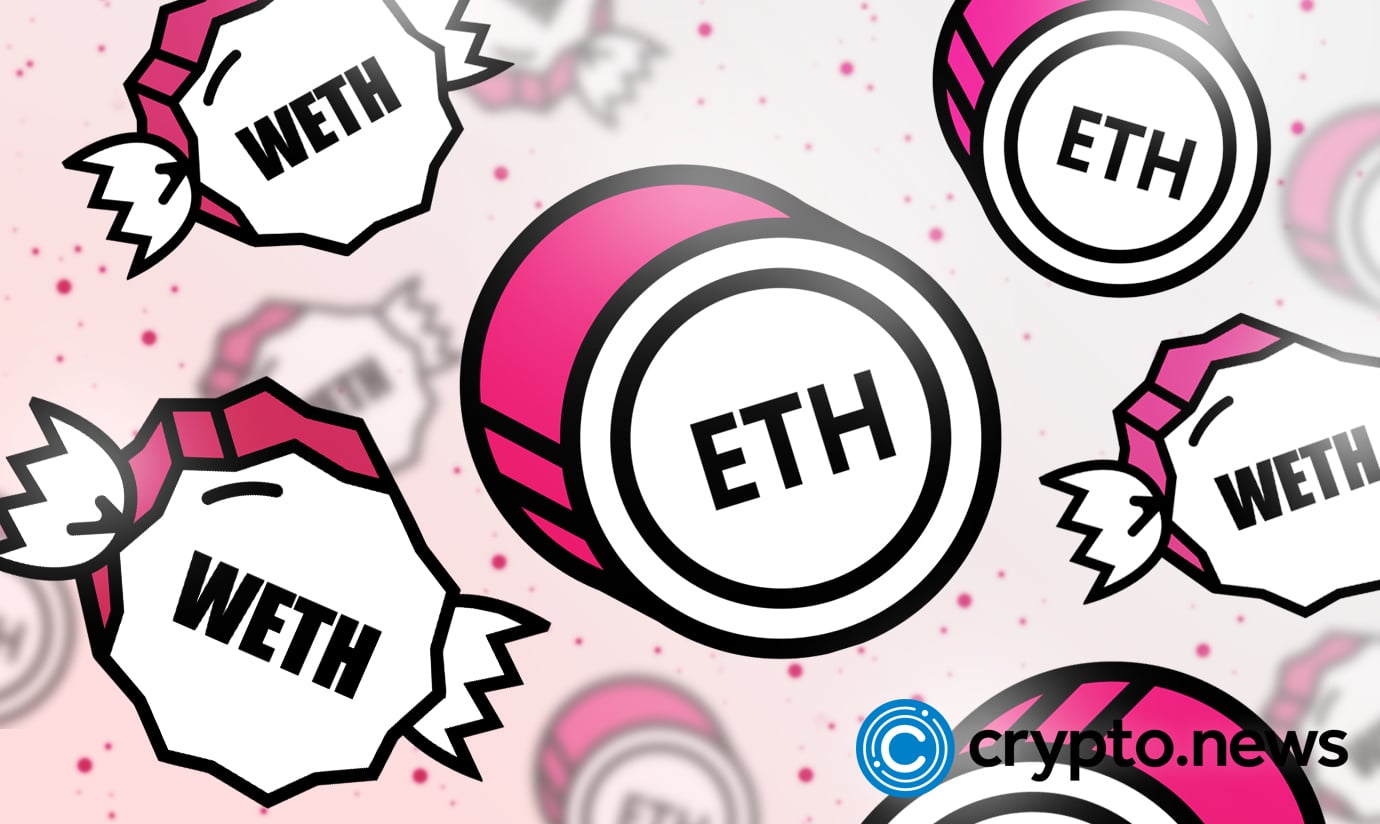 Panic spread in the crypto community following obscure jokes concerning the de-pegging on Wrapped Ethereum (WETH) from Ethereum (ETH).
Pseudonymous Ethereum developer nicknamed Cygaar joked that "WETH is about to be insolvent" in a tweet published on Nov. 28. He also wrote.
"I will begrudgingly bail out anyone holding WETH at a rate of 0.5 ETH per WETH in order to save this space. You can thank me once the crisis has been adverted."
Tron founder Justin Sun further supercharged the joke by reposting a tweet about the non-existent Wrapped Ethereum Foundation (WEF) looking to raise $2 billion to fill the hole in its balance sheet. Sun jokingly announced that he discussed with Ethereum founder Vitalik Buterin to together invest $2 billion in WEF — which is a play on the World Economic Forum.
As shown by CoinGecko data, Wrapped Ethereum did not strive to any significant degree from native Ethereum value. Former Ethereum core developer Hudson Jameson explained the joke in detail in a Twitter thread.
In the thread, Jameson pointed out that Wrapped Ethereum is a smart contract that accepts Ethereum and in exchange gives back a token representing it — this is WETH.
This allow for easier integration in decentralized applications (DApps) such as decentralized exchanges (DEXs) or non-fungible token (NFT) auction platforms. He explained:
"When you "wrap" ether, the WETH you receive back is equal to the ETH you put in, so WETH doesn't deviate from the price or ETH. […] WETH supply is not stored by a centralized exchange or group, so the primary concern would be the safety of the WETH contract. The WETH jokes today play on the fact that WETH is an ERC-20 token that is impossible to go insolvent."
This article first appeared at crypto.news